Escape to a Spa in the Pearl of the Orobie Mountains: Exclusive Offer for the Immaculate Conception, starting from €149.50.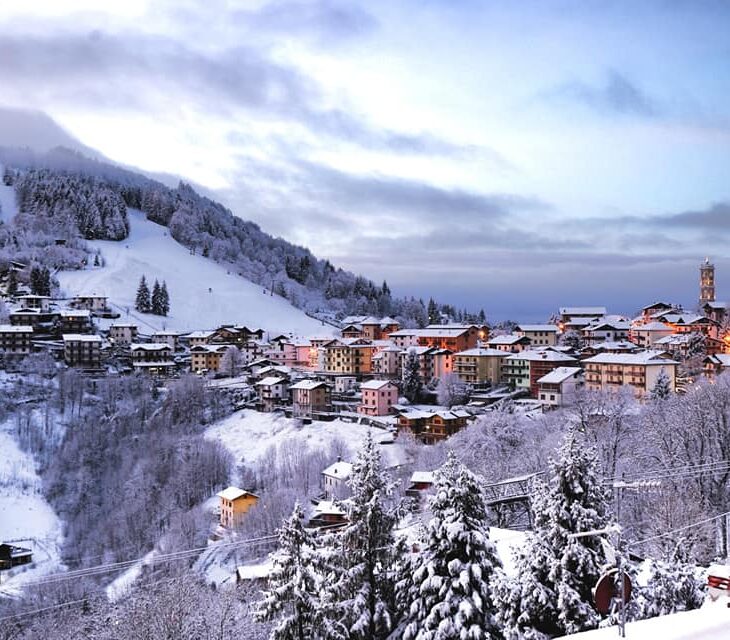 ❄️ **Escape to the Spa in the Pearl of the Orobie: Exclusive Offer for Immaculate Conception** ❄️
Let your winter turn magical with our exclusive package! Spend unforgettable moments surrounded by the beauty of the Orobie Pre-Alps, right here in Selvino. A cozy panoramic room with a private terrace awaits you, along with a series of dream experiences.
🏔️ **Dream Spa Experiences** 🏔️
Make your winter extraordinary with a relaxing experience in our indoor Mountain Spa. Sauna, Bio-Sauna, Turkish bath, Kneipp shower, whirlpool bath for two, emotional showers, relaxation area, and tea room, all at your disposal exclusively for 60 minutes. And don't miss the outdoor Sky Spa, a panoramic paradise with a mini hydro-massage pool and Vitarium, perfect for admiring the Pre-Alps.
🕯️ **Romantic Candlelit Dinner** 🕯️
The magic of winter will be tangible during a candlelit dinner at our restaurant. Choose between the local menu and the vegetarian menu for a tasting that will stimulate your senses.
🍳 **Breakfast with Breathtaking View** 🍳
The awakening will be sweet and comforting with a breakfast served in the room, in the solarium with a panoramic view, or in our enchanting garden.
🌟 **Excellence in Services** 🌟
· Reserved and covered parking for your convenience.
· Unlimited Wi-Fi connection to stay connected at all times.
· Digital concierge at your disposal for any request.
· Guaranteed entertainment with Sky Vision Gold in the room.
· Flexibility with check-in from 2:00 PM and the possibility of check-out until 10:30 AM on the departure day.
💌 **Book Now for a Magical Winter** 💌
After booking, we will contact you via email within a day of your arrival with spa timings and menu choices. Don't miss the opportunity to make your winter unforgettable!
❄️ **"Escape to the Spa in the Pearl of the Orobie: Exclusive Offer for Immaculate Conception" Package** ❄️
A two-day, one-night stay starting from €149.50 per person in a classic room. Want to extend this experience? Add an extra night with half-board starting from €75 per person.
❄️ **Important Details for Your Unforgettable Winter** ❄️
The rates do not include the tourist tax of €2 per person per night (maximum 7 nights), to be paid in cash at check-in. Exemptions are valid for guests aged 0 to 14, people with disabilities, drivers, guides, and guests receiving treatment at local hospital facilities.
❄️ **Plan Your Winter Escape Now** ❄️
See the most requested packages
Thanks to Stefano Ivaldi for the beautiful featured image.
Fill out the form below to request information