T'Ami Ayurveda anti-stress, 2-day/1-night stay starting from €194.50.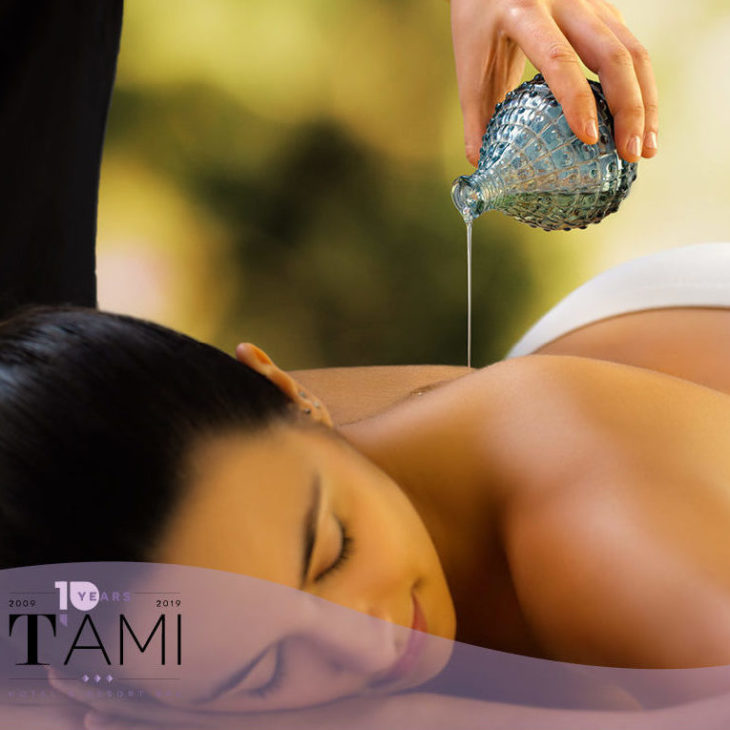 🌿 **T'Ami Ayurveda Anti Stress: Holistic Regeneration** 🌿
🌼 **Exclusive Well-being Retreat** 🌼
Embrace the power of holistic well-being with T'Ami Ayurveda Anti Stress, a package dedicated to enhancing your physical and mental health. Escape the routine and immerse yourself in a comprehensive concept of well-being, perfect for addressing stress, anxiety, insomnia, and tensions. A 2-day/1-night stay that will envelop you in a sense of balance and harmony.
🌄 **Arrival in a World of Serenity** 🌄
· Check-in and assignment of a room with a panoramic terrace overlooking nature.
· Our special BIO Courtesy Kit with Bach flower remedies will welcome you with sweetness.
· Savour the freshness of fresh fruit with a beautiful view.
💆‍♀️ **Rejuvenating Spa Experience** 💆‍♂️
· Treat yourself to a Rebalancing Ayurvedic Massage of about 60 minutes, perfect for addressing stress, anxiety, insomnia, and tensions. You can choose from four options or request a customized treatment based on your individuality.
· Unique and personalized 60-minute Wellness Journey, based on your dominant Dosha, in the intimate atmosphere of the indoor private spa. Sauna, Bio-Sauna, Hammam, Kneipp Shower, emotional showers, whirlpool bath, and tailor-made relaxation for you.
🕯️ **Candlelit Dinner** 🕯️
In our restaurant, enjoy a delicious dinner of your choice from the local menu, fish menu, or vegetarian menu. An Ayurvedic herbal tea will complete the experience.
🍽️ **Revitalizing Breakfast** 🍽️
Start your day with a customizable organic breakfast, overlooking nature. You can choose to enjoy it in your room, on the terrace, or in the garden.
🌿 **Harmony and Exclusive Services** 🌿
· Reserved parking within the facility.
· Unlimited Wi-Fi internet.
· Sky Vision Gold in the room.
· Explore the area with the Selvino map and discover the beauty of the mountains.
· Digital Concierge at your service.
· Possibility of early check-in from 11:00 AM and late check-out until 12:00 PM (subject to availability).
💚 **Book T'Ami Ayurveda Anti Stress** 💚
The package starts from €194.50 per person, in a classic room. Reawaken your balance with a stay dedicated to your physical and mental health.
🌱 **Important Details** 🌱
The rates do not include the tourist tax of €2 per person per night (maximum 7 nights), to be paid in cash at check-in. Exemptions are provided for guests aged 0 to 14, people with disabilities, drivers, guides, and guests receiving treatment at local hospital facilities.
*These treatments are not aesthetic and comply with Law No. 4/2013. Holistic practitioners are trained and insured.*
🌟 **Rediscover Balance with Ayurveda** 🌟
Fill out the form below to request information