Harmony Day in a private spa from €144.50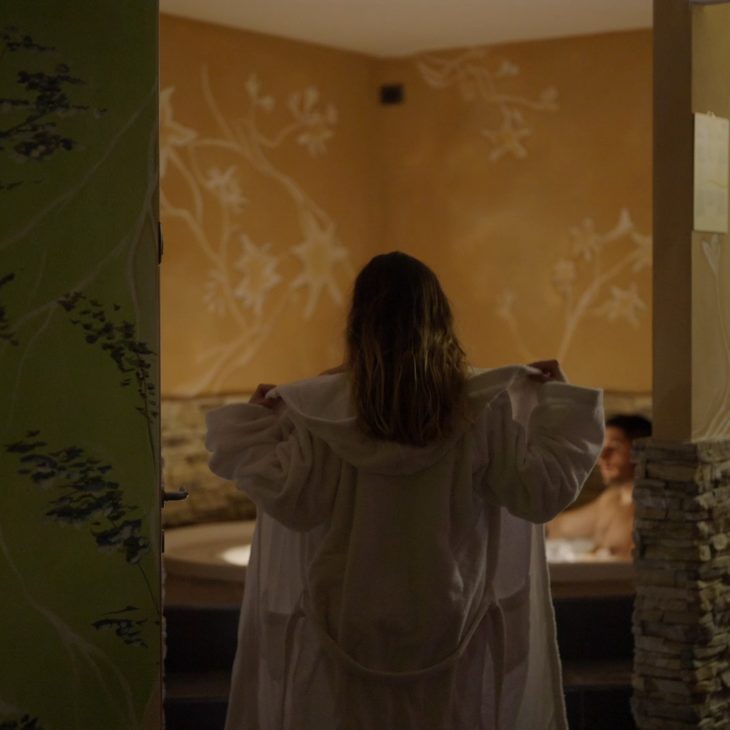 🌟 **Book "Harmony Day in Private Spa and Sky Spa" and Embrace the Enchantment of the Territory** 🌟
🏞️ **Explore Enchanting and Romantic Places** 🏞️
Choose the extraordinary experience of "Harmony Day in Private Spa and Sky Spa" and discover the beauty of enchanting places in our territory, just steps away from the main cities of Lombardy. Welcome to Selvino (Bg), in the splendid Seriana Valley, where well-being and romance intertwine.
💆‍♀️ **Unique Well-being in Two Spa Areas** 💆‍♂️
Experience the luxury of the indoor Mountain Spa area: Sauna, Bio-Sauna, Turkish bath, Kneipp shower, whirlpool for two, emotional showers, relaxation area, and herbal tea corner, privately for 60 minutes.
And then the panoramic Sky Spa with the city center and the Orobie pre-Alps as a backdrop: heated mini whirlpool, Vitarium (a blend of sauna and Turkish bath), privately for 60 minutes.
🕯️ **Candlelit Romantic Dinner** 🕯️
– In our restaurant, let yourself be delighted by the tasting options from the local and vegetarian menus. Drinks not included.
🍳 **Tailored Breakfast** 🍳
– Choose to have breakfast in your room upon reservation, in the relaxing solarium with a natural view, in the garden, or in the dining room.
🌈 **Exceptional Services** 🌈
– Reserved indoor parking space.
– Unlimited Wi-Fi.
– Digital concierge.
– Sky Vision Gold in the room.
– Check-in from 2 PM and the possibility of check-out until 10:30 AM on the day of departure.
💌 **Personalized Details** 💌
After booking, you will receive an email within 1 day of arrival with the spa schedule and other menu-related requests. Your experience will be meticulously cared for.
💖 **Experience Harmony and Well-being** 💖
Book now the "Harmony Day in Private Spa and Sky Spa" package starting from €144.50 per person in a classic room. And if you want to extend your stay, an additional night in half-board formula starts from €70 per person in a classic room.
🌄 **Rate Details** 🌄
The rates do not include the tourist tax of €2 per person per night for stays up to 7 nights, to be paid in cash at check-in. Exemptions are provided for guests aged 0 to 14, people with disabilities or handicaps (with a certificate), drivers and guides, guests staying for emergencies and/or humanitarian aid, guests receiving treatment at local hospital facilities.
Look at the photos of "Harmony Day in Private Spa and Sky Spa" and book now, immerse yourself in two unique days of well-being and harmony. 🌟🏞️
Where we are
Offers
Gift ideas
Fill out the form below to request information