Wellness at QC Terme San Pellegrino 15% DISCOUNT starting from €135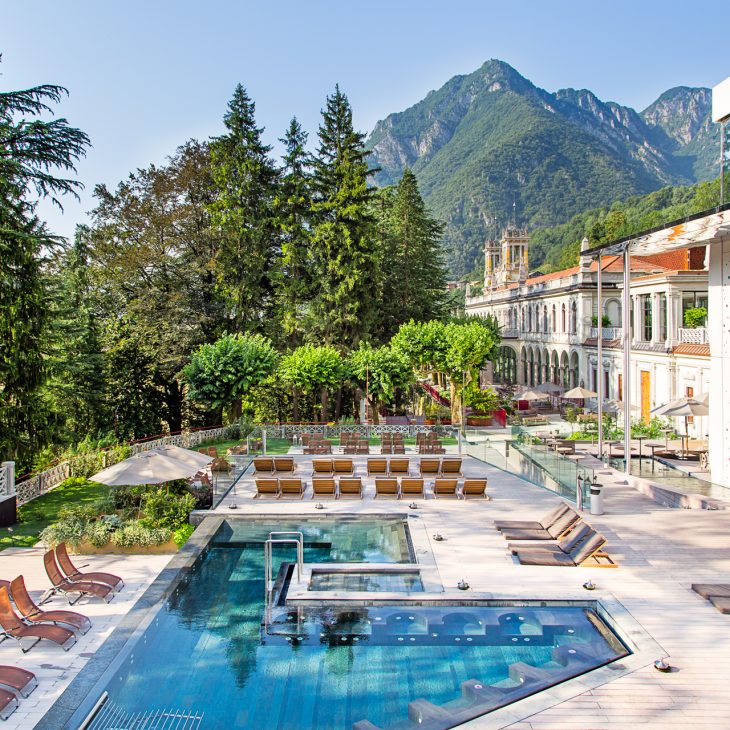 🌟 **Experience Moments of Pure Well-being and Romance** 🌟
🌿 **Explore the Magical Setting of QC Terme di San Pellegrino** 🌿
Get ready for a unique experience of relaxation and romance in the enchanting QC Terme di San Pellegrino, just a step away from Lombard cities. Here in Selvino (Bg), in the marvelous Seriana Valley, only 18 km from the Spa, unforgettable moments of pure well-being await you.
🏨 **Dream Stay at the Hotel** 🏨
In the jewel of the Seriana Valley, Selvino, you will experience a dream night at the hotel and the following day the well-being of the Spa! What are you waiting for?
**The Offer That Awaits You:**
🌅 **Unforgettable Welcome** 🌅
– Check-in and discovery of a room with a private terrace and panoramic view.
– A welcoming composition of fresh fruit in the room will greet you.
🕯️ **Candlelit Romantic Dinner** 🕯️
– In our restaurant, delight your palate with a tasting of your choice from the local and vegetarian menus. Drinks not included.
🍳 **Tailored Breakfast** 🍳
– Enjoy breakfast in your room upon reservation, in the relaxing solarium with a natural view, in the garden, or in the dining room.
🌟 **QC Terme Well-being Experience** 🌟
– Daily entrance for two people to QC Terme di San Pellegrino: embrace well-being in a unique place.
🌈 **Luxury Services** 🌈
– Unlimited Wi-Fi.
– Digital concierge.
– Sky Vision Gold in the room.
– Check-in from 2 PM and the possibility of check-out until 10:30 AM on the day of departure.
💌 **Important Details** 💌
– After booking, you will receive an email within 1 day of arrival with the QC Terme schedule and other questions related to the menu. We STRONGLY ADVISE booking this package at least ten days before arrival to secure your spot. Thank you.*
– Please specify the composition of your group (MEN/WOMEN, MEN/MEN, WOMEN/WOMEN) during the reservation. This is essential for locker reservations at QC Terme. If not provided, we will reserve for 1 man and 1 woman without assuming responsibility for any errors or consequences.
💖 **Live a Unique Well-being Experience** 💖
Book the "Well-being at QC Terme di San Pellegrino" package with a 15% discount, starting from €135.00 per person in a classic room. And if you want to extend your stay, an additional night in half-board formula starts from €70 per person in a classic room.
🌄 **Rate Details** 🌄
The rates do not include the tourist tax of €2 per person per night for stays up to 7 nights, to be paid in cash at check-in. Exemptions are provided for guests aged 0 to 14, people with disabilities or handicaps (with a certificate), drivers and guides, guests staying for emergencies and/or humanitarian aid, guests receiving treatment at local hospital facilities.
Some highlighted images and gallery pictures represent the extraordinary QC Terme di San Pellegrino, the well-being place of this package. Book now for a unique experience to remember. 💫🌿
Fill out the form below to request information